Packaged with the Anaconda Python distribution is the Jupyter project. This environment is incredibly useful for interactive programming and development and is widely used across scientific computing. Jupyter allows for interactive programming in a large array of programming languages including Julia, R, and MATLAB. As you've guessed by this point, we will be focusing on using Python through the Jupyter Environment.
The key component of the Jupyter interactive programming environment is the Jupyter Notebook. This acts lkike an interactive script which allows one to interweave code, mathematics, and text to create a complete narrative around your computational project. In fact, you are reading a Jupyter Notebook right now!
While Jupyter Notebooks are fantastic alone, we will be using them throughout the course via the JupyterLab Integrated Development Environment (IDE). JupyterLab allows omne to write code in notebooks, navigate around your file system, write isolated python scripts, and even access a UNIX terminal, all of which we will do throughout this class. Even better, JupyterLab comes prepackaged with your Anaconda Python distribution.
Launching JupyterLab¶
When you installed Anaconda, you also installed the Anaconda Navigator, an app that allows you to easily launch a JupyterLab instance. When you open up Anaconda Navigator, you should see a screen that looks like this,
where I have boxed in the JupyterLab prompt with a red box. Launch the JupyterLab IDE by clicking the 'launch' button. This should automatically open a browser window with the JupyterLab interface,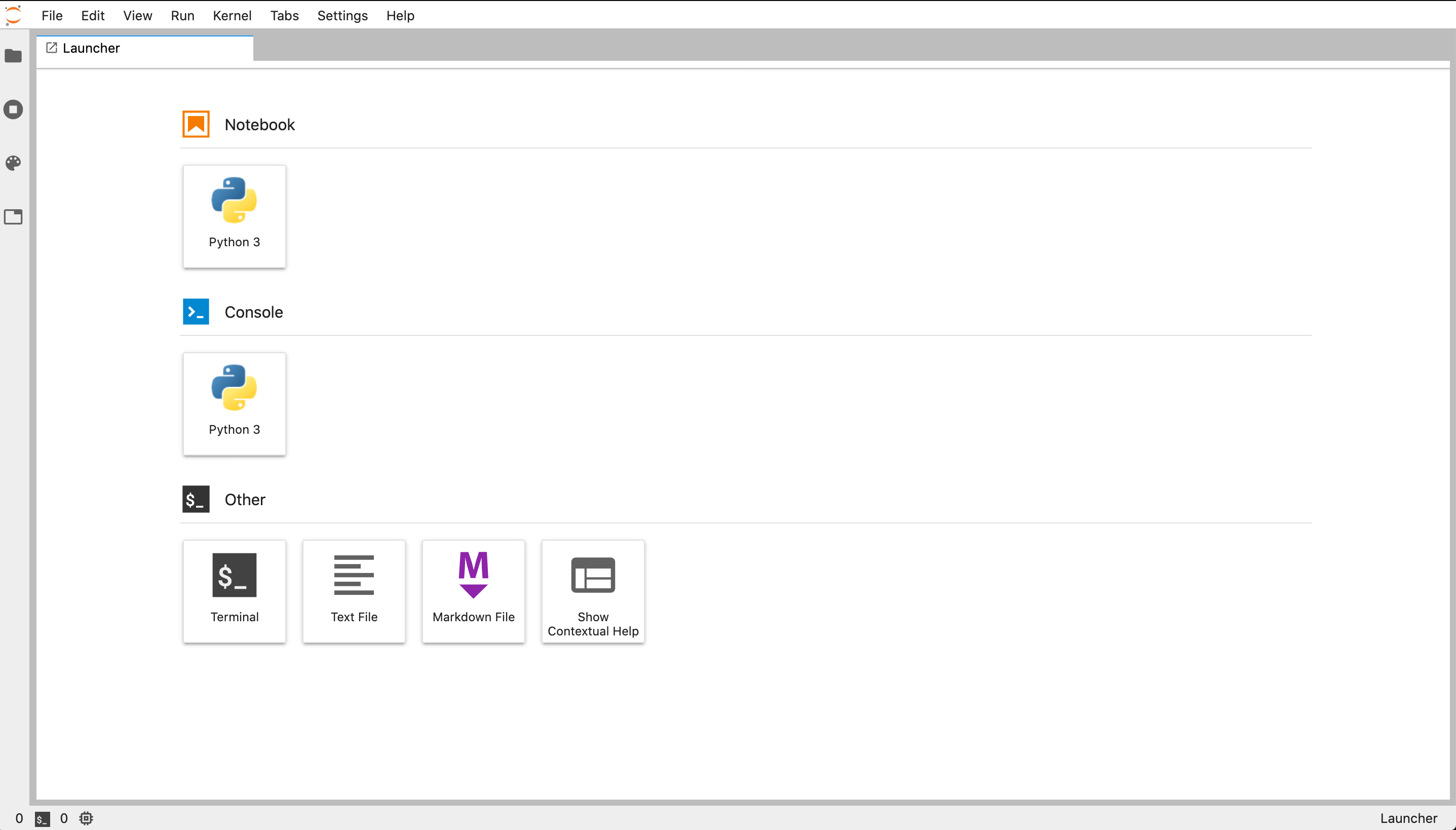 Starting A Jupyter Notebook¶
Let's open a new notebook. Navigate to the folder where you store your code files (aph161_in_class/code in my case) and click the + in the sidebar. This will open a new "Launcher" window where a variety of new filetypes can be opened. One of them will be a "Python 3 Notebook".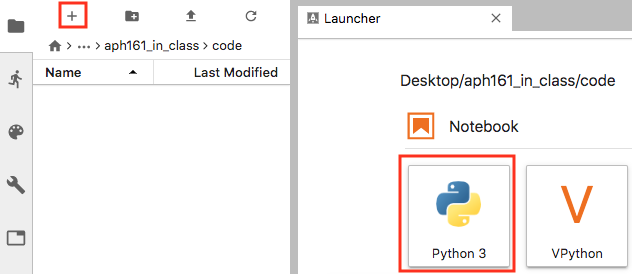 Clicking this will open a new Jupyter Nook named Untitled.ipynb.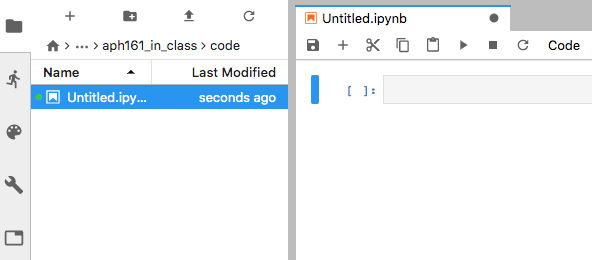 Right-click the "Untitled.ipynb" in the sidebar and rename it to something more informative, say testing_out_python.ipynb.
The right-ha d side of your screen is the actual notebook. You will see a "code cell" (grey rectangle) along with a bunch of other boxes above it. In the Jupyter Notebook Tutorial we cover these buttons in detail. For now, we'll just check to make sure you have a working Python distribution.